Startup America Gives Cleantech Entrepreneurs a Leg Up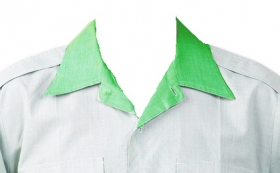 U.S. Small Business Administrator Karen Mills on Wednesday revealed details of a pilot program through which it is working with four cleantech business accelerators across the country to provide mentoring to 100 entrepreneurs in the cleantech arena. The pilot is the inaugural program of the Entrepreneurial Mentor Corps (EMC), a component of Startup America, a White House initiative that was announced two weeks ago to promote innovation, entrepreneurship and job creation.
Remember President Obama's rally call for the U.S. to "out-innovate, out-educate and out-build" as a strategy to pull ourselves up from the bootstraps and get the recovery underway? This is an early step toward that goal, noted Mills during a conference call to announce the pilot program.
This initial component of the EMC pilot will provide mentoring for 100 small, clean energy companies. These firms were culled from a group of 400 companies that the Department of Energy has already supported through its loan program (a program which Obama's recently-announced DOE budget would bolster further). And the Advanced Research Projects Agency-Energy (ARPA-E) program is also helping to fund the pilot project. (At press time, the Small Business Administration had not responded to my request for the amount of funding going into the program.)
CleanTECH San Diego, the Clean Energy Trust in Chicago, the CleanTech Open in the SF Bay Area and the Nevada Institute for Renewable Energy Commercialization are the four business accelerators that will take these 100 cleantech startups under their wings. Each entrepreneur will be paired with two mentors that the business accelerators identify. The mentors will give advice on everything from finding funding sources to hiring new staff to how to commercialize new technologies and grow successful businesses.
Article continues: http://www.triplepundit.com/2011/02/startup-america-gives-cleantech-entrepreneurs-leg/