Flying less is more, say businesses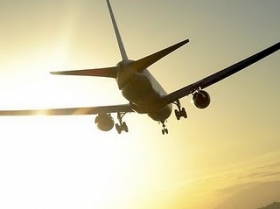 Nearly half of UK businesses said that they had cut business flights over the past two years and, of these, 85% said they don't intend to return to 'business as usual' flying. Together, these findings suggest that future business flying will not return to pre-recessionary levels.
The report, Moving on: why flying less means more for business, found that nearly all companies who have reduced their flying say it's possible to stay profitable and competitive while flying less.
The key findings of the report were:
- 47% of companies have reduced the number of business flights they've taken in the past two years
- Of those companies which have cut their flying, 85% do not intend to return to 'business as usual' flying
- 86% of companies are either reducing their carbon footprint from business travel or intend to do so
- 63% of companies that responded now have a policy in place to reduce business flights, or are intending to develop one
The main benefits cited by UK businesses of changing travel practices were cost savings and reduced carbon emissions, but these were quickly followed by the ability to work during travel disruptions, having less staff away from the office and greater staff productivity.
The switch away from flying – which saw 87% of companies surveyed increasing the use of audio-conferencing, with video and web-conferencing use increased by 75% and 63% respectively – was reportedly driven from the top with businesses making board-level decisions to reduce business flights.
Article continues: http://wwf.panda.org/?uNewsID=199521