Earth Hour 2011 a dark success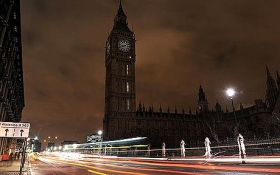 As the lights come back on in the Cook Islands, the 134th country to celebrate Earth Hour 2011 – a record breaking year for the annual lights-out event – the global community has shown it is united in commitment to a sustainable future.

Around the world, Earth Hour was embraced by the global community, transcending race, culture, age and economics as individuals took leadership in their communities in the pursuit of a cleaner and safer planet.
In 2011, Earth Hour asked the hundreds of millions of people taking part in the one hour switch-off to take the next step and go beyond the hour, using Earth Hour to commit to ongoing action for the planet.

"The Beyond the Hour call to action has been unanimously answered by people worldwide", said Andy Ridley, Co-Founder and Executive Director of Earth Hour. "From school children in Singapore, to Heads of State from the UK, to Australia, Pakistan and Colombia, people have shown that Earth Hour has evolved beyond lights-out.
"This years' event has illustrated without question what can be achieved when people unite with a common purpose and rally to action."
As Earth Hour progressed towards the conclusion of the 2011 lights off event across the planet the Americas celebrated the arrival of the global movement with a plethora of lights-off events across the region. Brazil continued the stronger showing for Earth Hour in emerging economies, as the wildly successful call for action on the environment continued to roll around the globe.
Hundreds of millions in thousands of cities, towns and communities in a record 134 countries were expected to have participated by the time the lights out and pledge action beyond the hour completes its passage from New Zealand on one side of the International Date Line to the former New Zealand dependency of the Cook Islands on the other.
Brazil set its own record with 124 cities taking part this year compared to the still creditable 98 of 2010. This included around 2/3 of the state capitals and coverage across all 5 Brazilian regions. More cities and towns are likely to reveal Earth Hour activities in the coming days.
A huge and emotional event involving more than 3,000 was held in Rio, in front of Arcos da Lapa, a colonial era aqueduct which faded into darkness for the event for the first time. Popular Brazilian singer Toni Garrido warmed up the crowd for addresses from Brazil Environmental Minister, Izabella Teixeira, and Rio de Janeiro Mayor, Eduardo Paes.
Article continues: http://wwf.panda.org/?uNewsID=199794