UPS, Verizon, PepsiCo Among Charter Members of Obama's Clean Fleets Partnership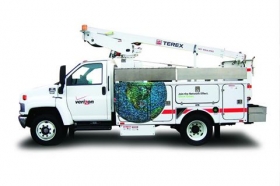 April 4, 2011 - UPS, Verizon, PepsiCo, AT&T and FedEx, are the charter members of the National Clean Fleets Partnership announced by President Obama on Friday.
The public-private partnership aims to assist large companies in reducing diesel and gasoline use in their fleets by incorporating electric vehicles, alternative fuels, and fuel-saving measures into their daily operations.
The US Department of Energy (DOE) will provide specialized resources, technical expertise, and support under its Vehicle Technology Program's "Clean Cities" initiative.
These charter members represent five of the nation's 10 largest national fleets and collectively own and operate more than 275,000 vehicles. Together they plan to employ more than 20,000 advanced technology vehicles in the near term, which is expected to displace 7 million gallons of petroleum annually.
DOE is challenging other companies to join this important effort.
Article continues: http://www.sustainablelifemedia.com/content/story/strategy/ups_verizon_pepsico_among_charter_members_of_clean_fleet_partnership