New Jersey to Withdraw from Climate Change Initiative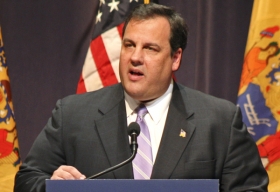 New Jersey Governor Chris Christie announced Thursday, May 26 that New Jersey would withdraw from the Regional Greenhouse Gas Initiative ("RGGI"), a cap-and-trade initiative of 10 northeastern and Mid-Atlantic states to reduce greenhouse gas emissions from the power sector. New Jersey is the first state to withdraw from RGGI.
At a news conference announcing his decision, Governor Christie stated that a review of RGGI showed that "this program is not effective in reducing greenhouse gases and is unlikely to be in the future. . . . [T]he whole system is not working as it was intended to work." He stated further that the reduction of greenhouse gases in New Jersey was due to the state's increased use of natural gas and decreased use of coal, which were driven by "the market and not RGGI." Governor Christie also stated that RGGI "does nothing more than tax electricity and tax our citizens and tax our businesses with no discernible or measurable impact upon our environment."
In response to Governor Christie's announcement, the remaining 9 states issued a statement affirming their commitment to RGGI and confirming that the next carbon allowance auction, scheduled for June 8, will take place. However, the states will have to evaluate how the withdrawal will affect those of New Jersey's allowances that are currently in circulation.
Article continues: http://blog.sprlaw.com/2011/06/new-jersey-to-withdraw-from-climate-change-initiative/