China's global share of rare earth production to drop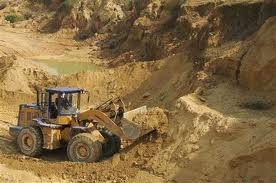 China's global share of rare earth output will drop steeply in the next two years as other countries ramp up production to compensate for domestic curbs on mining the minerals, a former government official and future rare earth group chief said.
The country's rare earth output would drop from 95 percent of global output to 60 percent, reversing global reliance on China, Wang Caifeng, a former Ministry of Industry and Information Technology (MIIT) official told the official China Daily.
Wang was now in charge of establishing China's rare earths industry association to help set prices and regulate industry consolidation, the newspaper said on Wednesday.
"The association has completed preparation and is awaiting approval from the MIIT. Hopefully it will be launched within two months," Wang said.
Insisting that its high output levels are unsustainable and damaging to the environment, the central government slashed rare earth export quotas by 35 percent for the first half of 2011, building on previous quota cuts. The decision has choked off global supplies and driven prices up to record levels.
The recent move to cut export quotas and restrict production of 17 elements used in key industries such as defense and renewable energy has angered many trading partners, especially Japan, where many manufacturers rely on Chinese rare earths.
Article continues: http://www.reuters.com/article/2011/06/22/us-china-rareearths-idUSTRE75L0E820110622