Life Cycle Assessment of EVs Reveals Startling Results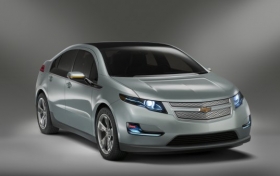 A number of articles and blogs published this week paint a negative picture of electric cars based on a British study published earlier this month. The study attempts a comparative life-cycle assessment (LCA) of conventional, hybrid and electric cars and prompted "downer" headlines such as, "Electric Cars May Not Be So Green After All" and "More Bad News For The Chevy Volt".
The report was undertaken by consulting company, Ricardo and was released by the Low Carbon Vehicle Partnership on June 8th. And contrary to the above headlines, the press release was considerably more upbeat, stating: "Electric and hybrid cars create more carbon emissions during their production than standard vehicles – but are still greener overall." Since the headlines suggest a different view of electric cars than the press release, I'll attempt an objective view of the report's findings.
An analysis of the full report reveals the study is based on various assumptions. The authors assume projected 2015 vehicle specifications coupled with an in-use period of 150,000 km (93,750 miles). They also assume an electricity carbon intensity of 500 gCO2/kWh. The life-cycle assessment itself covers four distinct "blocks" of a vehicle's life :
1) Vehicle production – to assess embedded CO2
2) In-use phase – to assess CO2 incurred during the driving life of the car
3) Disposal at end-of-life, and
4) Fuel production and delivery processes – considering both electricity generation and gasoline production, depending on vehicle type
Article continues: http://www.triplepundit.com/2011/06/full-life-cycle-assesment-electric-cars-compares-co2-impact-conventional-cars/