Red Wine and Exercise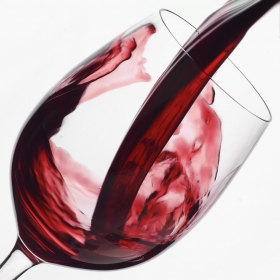 Wine has its proponents as well its opponents. Long-term spaceflight induces hypokinesia and hypodynamia, which results in a number of significant physiological alterations, such as muscle atrophy, force reduction, insulin resistance, substrate use shift from fats to carbohydrates, and bone loss. Resveratrol, a natural polyphenol, could be used as a nutritional countermeasure to prevent muscle metabolic and bone adaptions according to a new study. A chemical in red wine called resveratrol has been shown to have both cardioprotective and chemoprotective effects in animal studies. Low doses of resveratrol in the diet of middle-aged mice has a widespread influence on the genetic levers of aging and may confer special protection on the heart. Specifically, low doses of resveratrol mimic the effects of what is known as caloric restriction - diets with 20–30 percent fewer calories than a typical diet. Resveratrol is produced naturally by grape skins in response to fungal infection, including exposure to yeast during fermentation. As white wine has minimal contact with grape skins during this process, it generally contains lower levels of the chemical. Other beneficial compounds in wine include other polyphenols, antioxidants, and flavonoids.
In the study resveratrol treatment maintained a net protein balance, soleus muscle mass, and soleus muscle maximal force contraction. RES also fully maintained soleus mitochondrial capacity, and reversed the decrease of oxidative stress.
At the molecular level, the protein content of in soleus muscle was also preserved. RES further protected whole-body insulin sensitivity and lipid trafficking and oxidation. Finally, chronic RES supplementation maintained the bone mineral density and strength of the femur.
Reservatrol content in wine (or grape juice) varies widely but seems particularly high in Spanish wines and juices.  In grapes, trans-resveratrol is a phytoalexin produced against the growth of fungal pathogens like Botrytis cinerea. It can also be found in small amounts in chocolate.
Although excessive alcohol consumption has adverse health effects, epidemiological studies have consistently demonstrated that moderate consumption of alcohol and wine is statistically associated with a decrease in death due to cardiovascular events such as heart failure according to additional news reports on the French Paradox. The French paradox refers to the comparatively lower incidence of coronary heart disease in France despite high levels of saturated fat in the traditional French diet. Some epidemiologists suspect that this difference is due to the higher consumption of wines by the French, but the scientific evidence for this theory is limited.
The average moderate wine drinker is more likely to exercise more, to be more health conscious, and to be of a higher educational and socioeconomic class, evidence that the association between moderate wine drinking and health may be related to other factors.
For further information: http://www.fasebj.org/content/early/2011/06/29/fj.10-177295.abstract
Photo: http://1024x.net/wallpapers/70/Red_Wine_Basics.jpg