CSR With Hotel Soap and "Clean the World"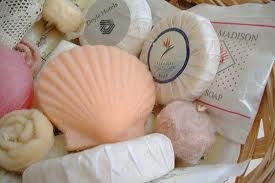 Have you ever given much thought to what happens to those little bars of soap that you come across in hotel rooms? What happens when you open one of those neatly packaged bars and use it? Perhaps you don't even finish it and leave it there and assume housekeeping will throw it away. According to Clean the World, hotels discard millions of pounds of soap and shampoo in the U.S. These products often end up in already overflowing landfills and contaminate fragile groundwater systems.
Clean the World is a non-profit organization that distributes recycled soap products, along with appropriate educational materials to impoverished communities and to domestic homeless shelters. According to them, each year more than five million lives are lost to severe respiratory diseases with the majority of deaths being among children less than five years old. Studies have shown that simple hand washing substantially reduces the spread of these diseases. Unfortunately, the essential items for proper hand washing are unobtainable for millions of people worldwide.
They have developed a process to sanitize used hotel soap and leftover shampoo. They reform the soap into new bars and then send it to parts of the world that can use it. They have also partnered with a number of hotel chains to collect all the little bars of used soap. Many hotels have also partnered with Clean the World as part of their CSR initiatives to ensure that soap is recycled effectively. In just two years of operation, the NGO has distributed more than 8 million bars of soap to children and families in the U.S and more than 40 countries including Haiti, Japan, Zimbabwe, Uganda, India, Honduras, Mexico and Albania.
Photo credit: http://feelgoodstyle.com/2011/07/02/feelgood-quickie-recycled-hotel-soap-helps-children-in-developing-countries/
Article continues: http://www.triplepundit.com/2011/07/csr-with-hotel-soap-clean-the-world/