Carbon Tax? Australians want snap election to voice their opinions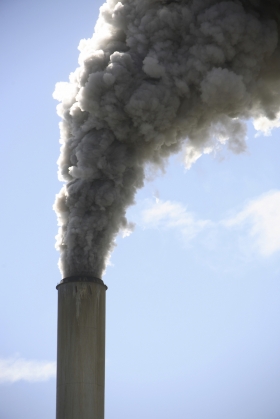 Two thirds of Australians want a snap election on the government's controversial plan to tax carbon pollution, a poll showed on Wednesday, as Prime Minister Julia Gillard crosses the nation in a campaign-style blitz to sell the scheme.
The plan will be put to the vote in parliament around October and is almost certain to pass, but a rebuff would seriously threaten Gillard's minority government.
The government, which does not have to call elections until 2013, has announced big fines for firms trying to overcharge consumers because of the tax, set to start next July and switch to carbon emissions trading in mid-2015.
A Galaxy poll for News Ltd newspapers, the first since the scheme's weekend unveiling, showed only a third of voters favor of the tax, while 68 percent thought they would be worse off, despite promised compensation for millions of households fearing higher energy bills.
The danger is that a vigorous advertising campaign by the opposition conservatives and business groups opposed to the tax could erode public support even further and frighten Labor MPs into dumping Gillard.
The package has the broad support of the Greens and independents, although independents have yet to support extra measures to protect steelmakers and coal industry jobs.
Green groups hope the tax package will aid global efforts to fight carbon pollution, but Australian voters are largely unconvinced and the government's popularity has plummeted. Two polls this week showed Labor would be thrashed by conservative rivals opposed to a carbon price, and plans to tax mining companies on profits.
Similar schemes unveiled over the past decade were blocked repeatedly by parliament, leading to the downfall of two opposition leaders and former prime minister Kevin Rudd, who Gillard unseated last year due to his plummeting popularity.
Article continues: http://www.reuters.com/article/2011/07/13/us-australia-carbon-idUSTRE76C0YC20110713