Bloomberg Gives Sierra Club Big Bucks to Dethrone King Coal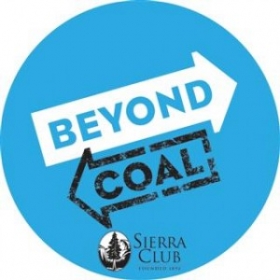 The Sierra Club received a huge and unprecedented boost Thursday when New York Mayor Michael R. Bloomberg and his Bloomberg Philanthropies arm committed $50 million to the club's Beyond Coal campaign. That's five-o million dollars!  The partnership between the club and Bloomberg "will effectively retire one-third of the nation's aging coal fleet by 2020, replacing it with clean energy," the club said. Plus, the $50 million commitment over four years "will fuel the Sierra Club's effort to clean the air, end the coal era, and accelerate the transition to cleaner, cost-effective energy sources." Bloomberg and Sierra Club Executive Director Michael Brune announced the partnership outside a coal-fired plant in Alexandria, VA.
"This is a game changer" in the fight against coal," said Brune in a press statement. "Coal relentlessly dirties our water, air, and lungs and fixing the problem cannot be left to Washington," he said. "Nor can coal's contributions to climate disruption be left to international bodies. Mike Bloomberg's strong clean air agenda as Mayor of New York, and his Chairmanship of the C40 Cities Climate Leadership Group, shows that he understands that actions are being taken, and that the most significant ongoing successes will be won city by city, by dedicated people across America."
Bloomberg's investment will fill a big portion of the Beyond Coal campaign's projected $150 million four-year budget. It will have a significant impact in advancing the campaign's goals, which include replacing a majority of coal with clean energy, cutting coal production by 30 percent and reducing mercury pollution from coal by 90 percent by 2020.
For further information: http://www.triplepundit.com/2011/07/bloomberg-gives-sierra-club-big-bucks-dethrone-king-coal/?utm_source=feedburner&utm_medium=feed&utm_campaign=Feed%3A+TriplePundit+%28Triple+Pundit%29&utm_content=Google+Reader