Easy Tips to Save on Your Energy Bills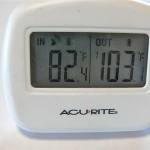 Not sure if you've heard, but it's summer here in Vancouver. By summer, I mean "it's-been-mostly-terrible-weather-but-after-two-months-of-rain-and-cloud-we're-finally-seeing-the-sun". We're not bitter…I swear. Ok, that's a lie. We're totally bitter about it. But, it's out of our control, West-Coasters, so get out and enjoy the sun while it deigns to show its face! The bitterness comes from watching summer happen all over the rest of our continent. They have been experiencing some very warm (ok, very hot) weather. However, while we West-Coasters may have want for a little more heat, we also know that a lot more heat can indeed be dangerous. Safety first, people.
Extreme levels of heat swept over two thirds of the US and a large chunk of Canada this summer. People need to cool off and, just like in the winter, we tend to use electricity to bring temperatures in our homes and offices within comfortable levels. Extreme temperature can elicit some pretty high energy bills as air conditioners and fans run constantly to try to bring temperatures down. So, what can be done in the home to keep the costs of energy down while still keeping us nice and cool? We'll be addressing this over the next couple blog posts.
For further information: http://blog.cleantechies.com/2011/08/24/easy-tips-to-save-on-your-energy-bills/?utm_source=feedburner&utm_medium=feed&utm_campaign=Feed%3A+cleantechies+%28CleanTechies+Blog%29&utm_content=Google+Reader