US considering using toxic fungi in war on drugs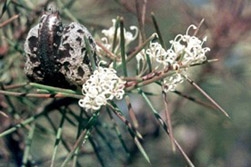 Using fungi to kill coca and other illegal drug crops would be a risky tactic, as there is not enough data about how to control these killer molds and what effect they could have on people and the environment, according to a U.S. study released Wednesday.
The U.S. Congress asked scientists to look into whether some types of fungi, called mycoherbicides, could stem the flow of illicit drugs into the United States by killing the plants used to make cocaine, marijuana and opium.
But scientists from the National Research Council, one of the national academies of science that advises U.S. policymakers, said evidence about the fungi was sketchy and incomplete.
"There are too many unresolved questions regarding efficacy -- whether they'll really perform in real-time conditions, and whether they'll be safe to non-target plants," said Raghavan Charudattan, chairman of the committee that prepared the report and professor emeritus in the University of Florida's department of plant pathology.
"We did not see any data where a high level of control could be achieved," he said.
Mycoherbicides are toxic fungi that have been used as an environmentally friendly alternative to chemical weedkillers. They can also be targeted to specific plants, and can reproduce themselves, staying in the soil for many years.
But using them on a large scale against illicit drugs has never been tested, Charudattan said. A fungus could kill anywhere from 10 percent to 60 percent of an infected drug crop. It could also fail completely because of too much rain or a drought.
An official from the White House Office of National Drug Control Policy said drug control policies should be grounded in evidence and research.
"There's way too much uncertainty surrounding the use of mycoherbicides and we have absolutely no intention of pursuing this as a counter-drug tool," the official said.
Image credit: arc.agric.za
Article continues: http://www.reuters.com/article/2011/11/30/us-usa-drugs-fungi-idUSTRE7AT1WZ20111130