Survey reveals consumer interest in electric vehicles continues to slide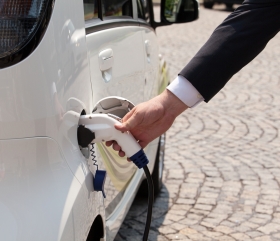 Consumer interest in plug-in electric vehicles continues to decrease, according to a new research report.
The year 2012 will be an important test of the commercial viability of plug-in electric vehicles (PEVs). Two automakers, Chevrolet and Nissan, ended 2010 with the launch of their first highway-capable PEVs for the mass market.
Many other auto manufacturers are working to electrify their lineups with new models. For example, Toyota plans to launch the PEV Prius in January 2012 and other manufacturers have plans to launch plug-in electric models in the near future.
However, as public awareness of electric vehicles continues to build with the increase in model launch activity, a new survey from Pike Research finds that consumer interest in purchasing PEVs has gradually declined over the past two years.
In late 2011, the cleantech market intelligence firm conducted the third annual edition of its Electric Vehicle Consumer Survey using a nationally representative and demographically balanced sample of 1,051 adults in the United States. In the first edition, conducted in 2009, 48% of respondents stated that they would be "extremely" or "very" interested in purchasing a PEV. In 2010 that number declined moderately to 44% and in 2011 it fell further to 40%.
"Price is the most significant barrier to consumer interest in electric vehicles," says research director John Gartner. "About two-thirds of our survey respondents who stated they would not be interested in purchasing a PEV said that they felt such a vehicle would be too expensive.
"Others said that they would want to wait a few years until the technology is more proven, and almost half said that a PEV would not have sufficient driving range for their needs. These are all key issues, both real and perceived, that automakers will need to address if PEVs are to move successfully out of the early adopter phase."
Article continues: http://www.clickgreen.org.uk/research/trends/123004-survey-reveals-consumer-interest-in-electric-vehicles-continues-to-slide.html
Image credit: wellphoto/Shutterstock