Current Methods Exist to Prevent More than Half of All Cancers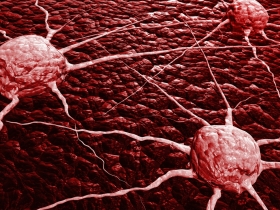 A new study released yesterday from public health researchers at the Siteman Cancer Center in St. Louis demonstrates that over half of all cancer is preventable. According to the American Cancer Society, over 1,638,000 new cancer cases will be diagnosed in the United States and over 577,000 Americans are expected to die of cancer this year. Cancer can be an enormous burden for individuals, families, and the health care system. The researchers argue that the greatest emphasis should be put into preventative measures. Unfortunately, there are many factors that stand in the way of making a significant dent in the number of cancer cases.
"We actually have an enormous amount of data about the causes and preventability of cancer," says epidemiologist Graham A. Colditz, MD, DrPH, associate director of prevention and control at the Siteman Cancer Center. "It's time we made an investment in implementing what we know."
The most obvious way to cut down on cancer cases in this country is for a major correction in lifestyle choices. This, of course, includes tobacco use, exercise activity, and the food people consume. The study shows that smoking alone is responsible for a third of all cancer cases, and an additional 20 percent is caused by excess body weight and obesity. Correcting these two lifestyle choices would drop the cancer rate by over 50 percent.
However, to do so, certain obstacles must be overcome. These obstacles include the following:
Skepticism that cancer can be prevented. Individuals must believe that it is possible in order to make difficult lifestyle adjustments.
The short-term focus of cancer research. Studies that focus on cancer prevention are rare because they take decades to produce results. Modern research funding spans only five years at most.
Intervening too late in life. Strategies to prevent cancer should ideally begin before adulthood.
Government policies. Even though extra taxes are put on tobacco, many people still smoke and consume unhealthy foods. The researchers believe that stricter policies should be implemented to discourage unhealthy behavior.
The complexity of implementing broad changes. A change in cancer preventative care involves a lot of people: government, doctors, health insurance, and individuals. It is truly a society-wide effort, and therefore, difficult to make sweeping changes.
The study has been published in the journal, Science Translational Medicine.
For more information: http://www.siteman.wustl.edu/
Cancer cell image via Shutterstock