US Energy Information Administration Predicts Future Energy Scenarios in America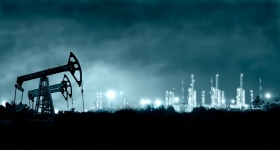 Predicting the long-term future is inherently difficult. In the words of Donald Rumsfeld, there are the known-knowns the known-unknowns, and the unknown-unknowns, events that we cannot even think of that will affect future decisions. In the field of energy production and consumption, things are in a great state of flux, and there are many factors, from geopolitics, market forces, technological advances, and various in initiatives in efficiency. To cover the various outcomes of future energy in America, the US Energy Information Administration (EIA) has released the Annual Energy Outlook 2012 in which it includes 29 alternative cases projected out to the year 2035. Through the examination of the many cases, the EIA has come to the following predictions:
The Rate of Growth in Energy Slows over the Projected Period
In our lifetimes, we have seen booms in population, industry, and the use of electricity as new gadgets and devices continually drain the grid. Energy use will continue to grow, but only at a modest 0.3 percent per year. The US would not return to its pre-recession level of energy consumption. Reasons for this include moderate population growth, an extended economic recovery, and increasing energy efficiency.
Domestic Production of Crude Oil and Natural Gas Increase
Due to advancing technology, oil in hard-to-reach places has become economically viable, including the offshore reserves in the Gulf of Mexico. Natural gas production will also continue to increase as shale reserves are exploited. The EIA predicts that shale gas production will jump from 5 trillion cubic feet per year in 2010 to 13.6 trillion cubic feet per year, and shale gas will account for nearly half of all dry gas production. The US will become a net exporter of natural gas.
Petroleum Imports will Decline
One of the energy consumption in America is its dependence on imports, often from volatile places like Venezuela and the Middle East. As a result of future spikes in energy prices and increased domestic production, imports will make up a smaller share of total energy consumption. Another major factor will be the stricter fuel economy standards for new vehicles.
Energy from Renewables Increase
Today, renewable energy makes up 10 percent, but that number will grow to 15 percent in 2035. This will coincide with the decline of coal-fired power generation.
Carbon Dioxide Emissions Remain Below their 2005 Level
The prediction of CO2 emissions are very difficult because they can be subject to regulatory decisions which are dependent on politics in Washington D.C. and the state capitals. However, the EIA predicts CO2 emissions will grow slowly due to modest economic growth, renewable technologies, increase in natural gas usage, and efficiency improvements.
To read the full EIA report, Annual Energy Outlook 2012, go to http://www.eia.gov/forecasts/aeo/
Oil Rigs image via Shutterstock