EU considering requiring lower CO2 emissions on new cars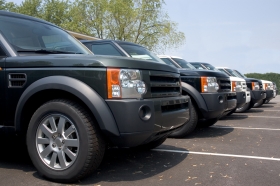 New cars and vans in the European Union will produce one-third less carbon dioxide within eight years, under proposed new rules set out on Wednesday (11 July) in Brussels.
By 2020, the average emissions from new cars will have to be no more than 95g of carbon dioxide per kilometre driven, a cut of more than 40g from today's levels and of 35g/km compared with the 2015 target, if the proposed new regulations are accepted.
Connie Hedegaard, climate chief of the European commission, said the goals were "ambitious but achievable" and would benefit consumers, through fuel cost savings, and help the EU's car-making industry compete with overseas manufacturers.
She said: "What we are proposing is a fair and balanced regulation."
The proposals will now have to be accepted by member states and the European parliament, if they are to come into force. That process could be tricky as car companies are continuing to lobby politicians on the goals.
According to the EU's estimates, as a result of the new goals the average driver of a new car in 2020 would save about €340 in the first year on fuel costs, and between about €2,900 and €3,800 over the car's average 13-year lifetime, compared with the 2015 target. This would equate to total savings of about €30bn a year in fuel costs, which could increase EU GDP by €12bn a year and create new jobs, as well as saving about 160m tonnes of imported oil.
But car manufacturers have been lobbying heavily against the proposals in the corridors of Brussels, arguing that the strict targets would incur high costs in research and development and in adapting production lines.
Hedegaard dismissed these claims, pointing out that car companies made the same protests before the proposals for the 2015 targets. Yet manufacturers have now almost met the 2015 targets, years ahead of time. "Look back at all the terrible things that [they said] would happen, then go and see what the manufacturers are doing – this is where the innovation curve took off," she said.
SUV photo via Shutterstock.
Read more at EurActiv.