Landslide Fatalities Underestimated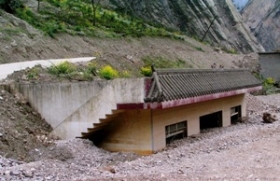 According to research by Durham University, UK, landslides are causing more fatalities than previously thought. A new database, known as the Durham Fatal Landslide Database, was created to help identify global hotspots for landslides and the magnitude of their fatalities. This information is crucial to policymakers who can prioritize areas for action to manage these hazards.
Between 2004 and 2010, 2620 fatal landslides were recorded worldwide, causing a total of 32,322 documented fatalities. This number is nearly ten times the previous estimated range of 3,000 to 7,000 fatalities. Researchers speculate the analysis may still underestimate the true fatality count especially since the study does not include seismic induced landslides because of the uncertainty of whether the deaths can be attributed to the earthquake itself, or the subsequent landslide.
Researches attribute these discrepancies to insufficient data collection. However, thanks to the new database, entities are introduced to better data collection methods including a number of search tools, analysis of government statistics, aid agency reports, and research papers. 
The database has mapped landslide hotspots including China, Central and South America, and India. It also revealed that the majority of human losses occur in Asia and peak in the Northern Hemisphere summer months due to the annual landslide cycle.
Lead researcher, Professor David Petley, a Geographer at the International Landslide Centre, and Co-Director of The Institute of Hazard, Risk and Resilience, Durham University, said: ''Areas with a combination of high relief, intense rainfall, and a high population density are most likely to experience high numbers of fatal landslides. Landslides are a global hazard requiring a major change in perception and policy.''
Professor Petley also stated: ''There are things that we can do to manage and mitigate landslide risks such as controlling land use, proactive forest management, and guiding development away from vulnerable areas.''
Read more at: Durham University
Buried house image via Professor David Petley, Durham University