Climate models will need to evolve to account for climate change, report finds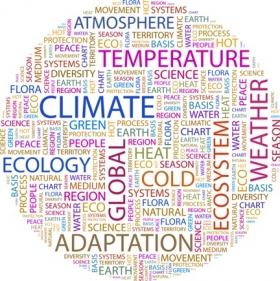 Climate trends and predictions are used to make decisions in more fields than one would expect. From farmers and fishermen, to insurance companies, to mayors and decision-makers concerned about emergency preparedness planning, to the general public, knowing about floods, droughts, heat waves and extreme storms help us prepare our businesses and daily activities.
Because of climate change, we can no longer rely on historic norms and climate patterns that models use to predict future events. Despite recent progress in developing reliable climate models, there are still efficiencies to be gained across the large and diverse U.S. climate modeling community. Various governmental agencies requested that the National Research Council produce a strategic framework to guide progress in the nation's climate modeling enterprise. The council then appointed the Committee on a National Strategy for Advancing Climate Modeling with the task to engage stakeholders in the climate modeling process, describe the existing landscape of modeling efforts, discuss the current research, infrastructure, and other requirements of modeling efforts, and provide conclusions and recommendations for developing a national strategy for climate modeling.
Evolving to a more unified climate modeling initiative could help speed progress. For example, by having a common software infrastructure with the ability to share and distribute information, tools and data standards, the scientific community will be able to make more accurate predictions without having to replicate work and research.
As climate change takes place and its consequences further affect economic and human concern, the demand for climate information will increase. Society will need to respond and adapt to issues like rising sea level, an Arctic with no summer ice, and large-scale ecosystem changes like species migration and habitat loss. Historical records will no longer serve as predictors of future events so the need for consistent computer modeling is growing.
The key elements for the national strategy are to:
- Evolve to a common national software infrastructure
- Organize an annual climate modeling forum
- Encourage a unified weather-climate modeling effort
- Develop a program for "climate interpreters"
If adopted, the strategy will allow the US to more effectively meet the climate information needs in the future.
Read more at The National Academies Press.
Climate words image via Shutterstock.