UK Leads the World on Using Tax To Tackle Carbon and Climate Change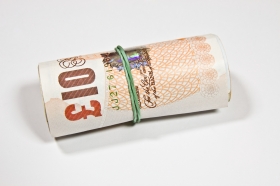 The UK is the leading nation in the world to use tax as a tool to combat carbon and tackle climate change, according to a new report by KPMG International.
The country is ranked third of the most active countries that use the tax system to drive sustainable corporate behaviour and achieve green policy goals. However, it is the leading country when targeting emissions.
Other countries on the list include the US, Japan, France, South Korea and China.
The finding is contained in the first KPMG Green Tax Index, launched today at the 2013 KPMG Asia Pacific Tax Summit in Shanghai.
The KPMG Green Tax Index explores how governments are using their tax systems to respond to global challenges including energy security, waste and recycling, water and resource scarcity, pollution and climate change.
It analyses green tax incentives and penalties in 21 major economies, focusing on key policy areas such as energy efficiency, water efficiency, carbon emissions, green innovation and green buildings.
The KPMG Green Tax Index is intended to raise corporate awareness of the rapidly evolving and complex global landscape of green tax incentives and penalties, and to encourage tax directors and sustainability chiefs to work together to factor green tax considerations into investment decisions.
"Green taxation is a rapidly evolving and increasingly complex area," says Barbara Bell, Head of KPMG's Environmental Tax team in the UK. "Businesses face a multitude of challenges worldwide, and those which operate on a multinational basis face a sometimes bewildering array of different taxes and incentives.
"And, yes, this is an area of tax management which requires an investment of knowledge and effort, not to mention resources. If addressed with knowledge and pro-activity, however, the challenges can become opportunities.
"Governments are increasingly using green taxes as a tool to change corporate behaviour and to assist with environmental policy objectives. The UK's landfill tax, for example, was introduced in 1996 and has had a marked and widely acknowledged impact in significantly reducing the amount of waste going to landfill.
"Our analysis shows that at least 30 new green tax incentives, penalties or significant regulation changes have been introduced in the countries we studied since January 2011. A pro-active approach to green tax can help companies reduce the cost of strategic investments, drive innovation, improve efficiency and secure competitive advantage."
Continue Reading at ClickGreen
Money Roll via Shutterstock