Industrialisation of the Great Barrier Reef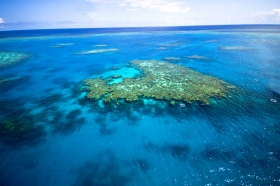 The Australian Marine Conservation Society and WWF-Australia said today that Australia's governments are putting the Great Barrier Reef at risk by failing to implement the World Heritage Committee recommendations around rapid industrialisation. 
Australia's Richard Leck, who has been attending the World Heritage Meeting as an observer, said Australia had been put 'on notice' by the World Heritage Committee.
"Australian governments now have a firm deadline of June 2014 for action to avoid the global icon being placed on an international list of shame. This will be a crucial 12 months for ensuring the future of our reef and the AU$6 billion tourism industry that relies on it," Mr Leck said.
The decision reinforces the strong concerns that scientists, fishers, local communities and people around the world have for the reef.
"The World Heritage Committee was explicit that the most precious pristine areas of the reef including Keppel Bay, north Curtis Island and the northern section of the reef need to be protected," said Mr Leck.
Great Barrier Reef image via Shutterstock.
Read more at WWF.