Australia and Canada Conservation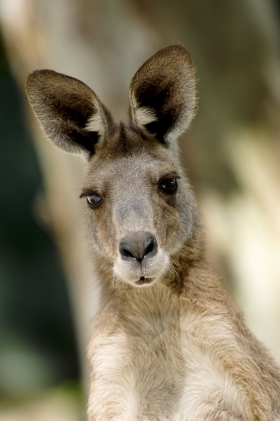 At first glance, Australia and Canada could not be more different. They are separated by more than 7,500 miles (12,000 km). One country is known for its hot, dry lands and kangaroos, and the other is known for its cold, wet forests and caribou.
But at a symposium at the International Congress for Conservation Biology last July, which I co-chaired with my colleague Barry Traill, who directs The Pew Charitable Trusts' conservation work in Australia, presenters explored some interesting similarities and new ideas in conservation approaches between Australia's Outback region and Canada's Boreal Forest region.
One of the reasons Traill and I were interested in comparing these two areas is because both are among the global areas identified as having the smallest "human footprint"—areas with the fewest roads, least number of people and other human-related disturbances. Another is that science and scientists have played a major role in both countries in ensuring that policymakers and the public have a clear understanding of the likely consequences that different policies could have on the biodiversity and ecological values of a region.
The Outback and the Boreal forest represent one of the last opportunities for the protection of very large examples of relatively pristine ecosystems and the full complement of species that call them home. But the scale of conservation planning and action is consequently much larger than customarily encountered in most parts of the world, which struggle to save the relatively small fragments of remaining habitat.
Of course, there are significant ecological differences between Australia's Outback and Canada's Boreal forest region. The diversity of species is greater in Australia and includes a multitude unique to that area. Sadly, many are now very rare, endangered or possibly extinct. Mammals in Australia have been particularly hard hit, with about 25 percent of the native mammalian fauna now threatened or extinct. Among these are marsupials whose names hint at their uniqueness—the golden bandicoot, crescent nailtail wallaby and the brush-tailed rabbit-rat among them. Canada's Boreal Forest region, unfortunately, has its own share of threatened species, including the federally-listed woodland caribou and the likely extinct Eskimo curlew.
Amazingly, though, a few species actually breed in the boreal forest regions of Siberia and Alaska and migrate south to coastal wetlands in Australia, linking the two parts of the globe even more directly. These include shorebird species such as the Bar-tailed Godwit and the Pacific Golden-Plover.
Kagaroo image via Shutterstock.
Read more at Care2.