European study shows biofuel production can increase with low impacts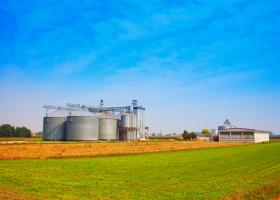 EU countries could increase their production of biofuels with a minimum impact on the environment, Utrecht University scientists concluded in a study published on Tuesday (13 January).
Biofuels are the main green alternative to fossil fuels used in transport, but they compete with feed crops that share the same agricultural land.
As a consequence, forests are being turned into farmland to increase the terrestrial surface for planting more food crops, a phenomenon known as indirect land use change (ILUC).
ILUC has been a major concern for the environmental campaigners, and generated heated debates among policymakers about how to increase the production of renewables without affecting the use of land.
But scientists from University of Utrecht found that ILUC could be prevented if under-utilised land is exploited for the extra production of biofuels.
"That way, crops won't have to be relocated and there'll be no need to convert nature areas into additional agricultural land," said Birka Wicke, a Utrecht University scientist.
The research was conducted over a period of two years under an umbrella project financed by the Dutch Ministry of Infrastructure and the Environment. Cases assessed in Poland, Hungary, Romania, and Indonesia showed how much additional biofuel feedstock can be produced in a specific region with low risk of causing ILUC.
Industrial silos image via Shutterstock.
Read more at EurActiv.