Germany overtakes the UK in offshore wind energy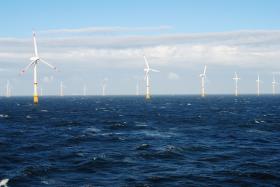 Germany will this year for the first time connect more new offshore wind installations than Britain after energy operators scrapped a string of projects planned for UK waters.

Despite having more installed offshore capacity than the rest of the world combined, the UK's lack of new wind farms through 2015 means it will now be outstripped by Germany – a nation with access to territorial waters less than a tenth of the size of the UK's.

Developers blamed the Government's ever-shifting renewable energy support for shelving a number of high-profile projects that would have been scheduled to come online this year but were deemed too financially risky.

The UK last year accounted for more than half of all new installations across Europe as the offshore wind sector suffered an overall decline of new capacity as the market stabilised following record figures in 2013.

In 2014, 408 new offshore turbines were fully grid connected, adding 1,483MW to the European system. The total installed capacity for Europe now stands at 8,045MW in 74 offshore wind farms in 11 European countries.

Offshore wind farm image via Shutterstock.
Read more at ENN Affiliate, Click Green.