Recycling electronics is getting more difficult as devices get smaller and smaller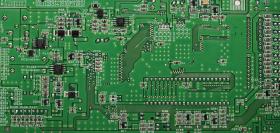 The last several decades have brought a global explosion of electronics with a huge impact on quality of life and communications, as well as the world economy.
But, like most big human-induced changes, there were unintended consequences, primarily in the form of the mountains of waste that resulted as products quickly became obsolete and tossed out only to be replaced by others with an equally short lifespan. (One study showed that 25 percent of electronic devices were used less than 500 hours before being discarded.) This is exacerbated by the fact that electronic waste can contain dangerous materials including lead, mercury and cadmium.
In the opening piece in this series, Robert Frisbee, CEO of the Green Electronics Council, spoke of the organization's mission "to rethink how a technology-centric society can continue moving toward sustainability, and to take the appropriate steps to help electronics become a cornerstone of a vibrant and healthy world."
Indeed, numerous entities have taken action on the problem. There are now take-back laws in several European countries and American states, as part of an extended producer responsibility (EPR) movement. Many manufacturers and retailers have gotten on the bandwagon, and some have found ways to do it profitably.
Circuit board image via Shutterstock.
Read more at ENN Affiliate, TriplePundit.