Dust contributes valuable nutrients to Sierra Nevada forest ecosystems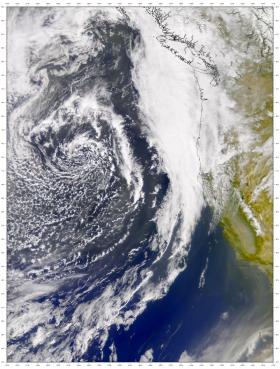 Collecting dust isn't usually considered a good thing.
But dust from as close as California's Central Valley and as far away as Asia's Gobi Desert provides nutrients, especially phosphorus, to vegetation in the Sierra Nevada Mountains, a team of scientists has found. Their study, published in the journal Nature Communications, highlights the importance of dust and the phosphorus it carries in sustaining plant life.
The researchers examined soil samples from four sites at the National Science Foundation (NSF) Southern Sierra Critical Zone Observatory (SSCZO) in the Sierra National Forest, at elevations from 1,300 feet to 8,800 feet. The SSCZO is part of a network of nine NSF Critical Zone Observatories across the United States and the U.S. territory of Puerto Rico.
The critical zone -- Earth's living environment -- is the region between the top of the forest canopy and the base of weathered rock.
The zone consists of multiple interactive processes, including the water cycle, the breakdown of rocks and the formation of soil, the evolution of rivers and valleys, the patterns of vegetation, and the form and function of the Earth. Scientists at all nine CZO sites study this zone and its response to climate and land use changes.
Continue reading at National Science Foundation
Image: Transoceanic dust transported on air currents from Asia to western North America.
Image Credits: NASA