University Research Teams to Study Potential Aeronautical Innovations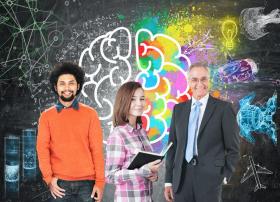 Imagine an aircraft structure that can change its shape in flight to reduce the sonic boom noise produced by supersonics airplanes. Or imagine an airliner that can take-off and fly with a quiet and energy efficient electric propulsion system.
These are two of five examples of the transformative system-level aviation innovations NASA has selected for potential awards to university teams that will have them spend as long as five years exploring novel ideas for improving aviation, all in support of the agency's strategic research goals for aeronautics.
"These awards further enhance the strong relationship we have with our university partners," said Jaiwon Shin, NASA's associate administrator for aeronautics. "We expect the awards will spur the Nation's leading universities to take a larger leadership role in advancing the revolutionary ideas needed to transform aviation and further advance U.S. global leadership in the aviation community."
Total value of the five research awards from NASA Aeronautics' University Leadership Initiative (ULI) over five years is expected to be no more than $50 million.
Continue reading at NASA.
Photo via NASA.