New Self-Sustained Multi-Sensor Platform for Environmental Monitoring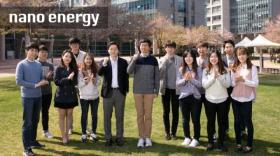 A recent study, affiliated with UNIST has engineered a self-sustaining sensor platform to continuously monitor the surrounding environment without having an external power source.
This research has been led by the team of Professor Jaehyouk Choi of Electrical and Computer Engineering at UNIST in collaboration with Professor Wonjoon Choi of Mechanical Engineering at Korea University. The findings, published in the March issue of the prestigious journal, Nano Energy note that the proposed platform is expected to contribute to advanced sensing functions of a self-sustaining system for various targeted-ambient elements.
In the study the research team presented a self-sustaining water-motion-sensing (SS-WMS) platform to monitor and display the time-varying dynamics of water-motion, such as frequency and amplitude, using only the energy harvested from the water-motion itself.
A self-sustaining sensor platform is a core component for Internet-of-Things (IoTs) and smart-grid systems. The existing sensor platforms require energy to operate and display the detected information. Therefore, monitoring, processing, and displaying the minute changes of a targeted-environmental element in a real-time fashion without the use of external power sources or energy storages, like batteries has been challenging.
Read more at Ulsan National Institute of Science and Technology (UNIST)
Image: Professor Jaehyouk Choi (center) of Electrical and Computer Engineering and his research team at UNIST. (Credit: UNIST)