Increasing Aridity and Land-use Overlap Have Potential to Cause Social and Economic Conflict in Dryland Areas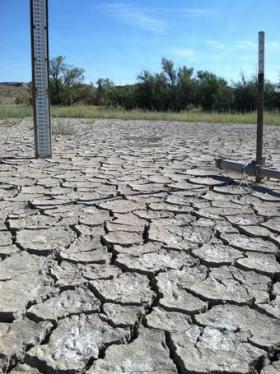 Climate change combined with overlapping high-intensity land uses are likely to create conditions detrimental to the recreation economy, wildlife habitat, water availability and other resources in hyper-arid landscapes, or drylands, in the future, according to a recent paper published in Ecosphere.
Drylands are of concern because broad-scale changes in these systems have the potential to affect 36 percent of the world's human population.
The findings are based on an analysis of trends and spatial data for the Colorado Plateau, a drylands region that covers parts of Arizona, Utah, Colorado and New Mexico, by researchers from Northern Arizona University and the U.S. Geological Survey. The research team examined the combined effects of climate change and human land use—agriculture, recreation, energy development, mining and population growth—on a range of ecosystem functions and landscape attributes.
"Our approach offers a relatively simple method for scenario development that could be applied to a wide range of change agents, ecosystem services and regions," said lead author Stella Copeland, NAU Merriam-Powell Center post-doctoral scholar. "Tools such as these can be used to inform natural resource planning and management efforts in the United States and elsewhere."
Continue reading at USGS.
Photo via USGS.