Diesel Pollution Linked to Heart Damage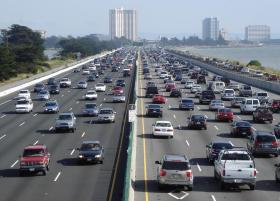 Diesel pollution is linked with heart damage, according to research presented today at EuroCMR 2017 (1).
"There is strong evidence that particulate matter (PM) emitted mainly from diesel road vehicles is associated with increased risk of heart attack, heart failure, and death," said lead author Dr Nay Aung, a cardiologist and Wellcome Trust research fellow, William Harvey Research Institute, Queen Mary University of London, UK. "This appears to be driven by an inflammatory response – inhalation of fine particulate matter (PM2.5) causes localised inflammation of the lungs followed by a more systemic inflammation affecting the whole body."
The current study examined whether PM2.5 may damage the heart directly. The study included 4 255 participants from the UK Biobank, a large community-based cohort study. Cardiac magnetic resonance imaging was conducted to measure left ventricular volume (structure) and left ventricular ejection fraction (function). Annual average exposure to PM2.5 was calculated based on participants' home address.
The association between PM2.5 exposure and heart structure and function was estimated using multivariable linear regression, a form of statistical modelling which adjusts for potential factors that could influence the relationship such as age, gender, diabetes and blood pressure.
Continue reading at European Society of Cardiology
Image: Interstate 80 in California (Image Credits: Minesweeper via Wikimedia Commons)