Study targets resiliency among aging Canadians with multiple illnesses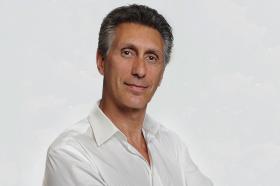 Simon Fraser University researchers are investigating why some older Canadians living with multiple chronic health conditions maintain their resiliency.
Professor Andrew Wister, director of SFU's Gerontology Research Centre, is SFU's principal investigator for the multi-university Canadian Longitudinal Study on Aging (CLSA). He leads one of 25 research teams benefiting from a share of $1.7 million in CLSA catalyst grants, funded by the Canadian Institutes of Health Research (CIHR), announced today.
Multimorbidity is a condition in which two or more concurrent chronic diseases have been diagnosed. It afflicts approximately two-thirds of seniors aged 65 and older.
"It's an intriguing question, why some individuals adapt to the adversity associated with the presence of multimorbidity better than others," says Wister, who is immediate past chair of the National Seniors Research Council of Canada. He is recognized internationally as an expert on aging research.
Continue reading at Simon Fraser University.
Photo via Simon Fraser University.