PNNL helping to design tomorrow's exascale supercomputers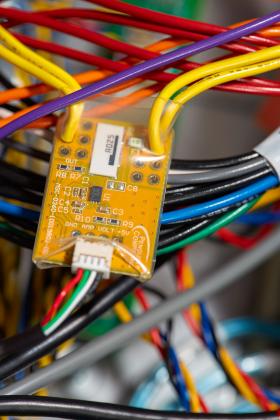 Supercomputers help design automobiles and aircraft, create new medical drugs and discover the mysteries of the universe. Now, in a column for the Tri-City Herald, the director of Pacific Northwest National Laboratory, Steve Ashby, introduces a new national collaboration to take supercomputers to the next level of performance.
Under leadership from the Department of Energy, the Exascale Computing Project seeks to deliver a computer by 2021 that can perform one quintillion — or a billion billion — calculations per second. This is like every person in the United States harnessing the collective power of 300 million PCs to solve a single problem. And, it's 10 times faster than the current record holder in China.
Read more at Pacific Northwest National Laboratory
Image: The Seapearl compute cluster, instrumented with hundreds of power and temperature sensors, provides researchers a unique testbed for studying these important parameters with great precision on a large scale. (Credit: Pacific Northwest National Laboratory)