Nationwide study of U.S. seniors strengthens link between air pollution and premature death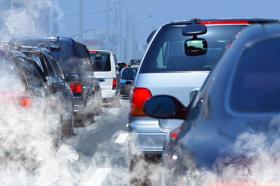 The results showed that if the level of PM2.5 could be lowered by just 1 microgram per cubic meter (ug/m3) nationwide, about 12,000 lives could be saved every year. Similarly, if the level of ozone could be lowered by just 1 part per billion (ppb) nationwide, about 1,900 lives would be saved each year.
The study appears in the June 29, 2017 issue of the New England Journal of Medicine.
"This is a study of unprecedented statistical power because of the massive size of the study population. These findings suggest that lowering the NAAQS for fine particulate matter will produce important public health benefits, especially among self-identified racial minorities and people with low incomes," said Francesca Dominici, principal investigator of this study and professor of biostatistics at Harvard Chan School and co-director of the Harvard Data Science Initiative.
The researchers examined Medicare claims records of 60 million Americans 65+ over a seven-year period, representing 460 million person-years of follow-up. They also estimated air pollution levels at each 1 kilometer grid for the entire U.S. upon which the claims data could be overlaid and interpreted.
Continue reading at Harvard T.H. Chan School of Public Health
photo: iStockphoto.com