McMaster hosts researcher looking for ways to help pregnant women safely fight malaria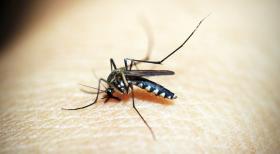 Titus Divala has seen the effects of malaria first-hand.
Now a University of Maryland researcher, he was born and raised in Malawi, where the mosquito-borne infectious disease is the third most common cause of death.
In fact, of the nearly half-million worldwide malaria deaths in 2015, 92% occurred in sub-Saharan Africa.
To make matters worse, malaria has developed resistance to several drugs, making treatment increasingly difficult.
Continue reading at McMaster University.
Photo via McMaster University.