Treated Graywater Is Better for the Environment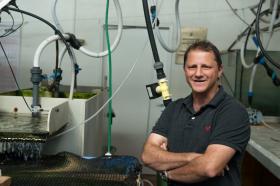 Reusing graywater in dry areas may require treatment for more efficient irrigation in arid, sandy soils, according to a new study published in Chemosphere by researchers at the Ben-Gurion University of the Negev (BGU) Zuckerberg Institute for Water Research.
Graywater includes any wastewater generated in households or office buildings except from the toilet.
Graywater use in agriculture irrigation has proven safe for consumption. "Most of the scientific research and legislation efforts have focused on graywater's health risks, while less attention has been given to its environmental outcomes, including its effect on soil properties," says Prof. Amit Gross, head of the Department of Environmental Hydrology and Microbiology in the Zuckerberg Institute.
Prof. Gross and his team found that graywater does not infiltrate through the soil as easily as fresh water and is slower to reach plant roots. It can also cause water runoff leading to erosion.
Read more at American Associates, Ben-Gurion University of the Negev
Image: Prof. Amit Gross (Credit: American Associates, Ben-Gurion University of the Negev)