Using Science to Combat Illegal Wildlife Trade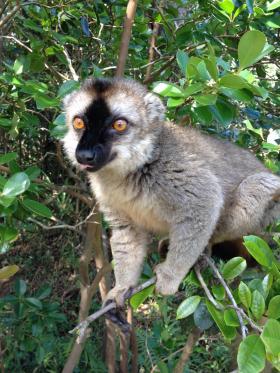 Leading scientists from around the world convened this week at the International Congress for Conservation Biology in Cartagena, Colombia, to discuss how to better leverage science to combat illegal wildlife trade – both within countries and across international borders.
"The scope and scale of illegal wildlife trafficking today is unprecedented," said Meredith Gore, an associate professor of fisheries and wildlife at Michigan State University and Jefferson Science Fellow at the U.S. Department of State. "Illegal wildlife trafficking is a crime that can converge with other serious crimes, such as drug trafficking."
Gore joined other researchers from universities, conservation NGOs, international organizations and national governments to identify new opportunities to bring the full spectrum of scientific knowledge to bear on the problem.
Illegal exploitation and trade of wildlife is a globally recognized problem posing risks to plants, animals and humans. Illegal wildlife trade threatens the security and prosperity of people. Poor inspection processes at border crossings allow the spread of animal diseases. Park rangers are killed by organized criminals linked to global illegal markets, and local communities see their livelihoods threatened by the disappearance of natural resources, according to Gore.
Read more at Michigan State University
Image: Using science to combat wildlife trafficking. (Credit: Courtesy of MSU)