Responsible Investing — Principles, Pillars and Progress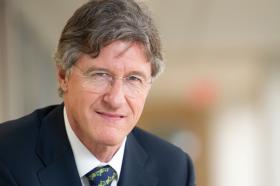 The responsible investing movement that we have started and shaped has reached the end of the beginning, with a broad and strong foundation that will evolve to provide the superstructure of our society's continuing struggle to address and solve its greatest challenges. Our efforts are working, and we are being joined in our mission by more investors worldwide every day.
The United Nations Principles for Responsible Investment – of which Calvert was a founder – now counts 1,700 large investors and more than $70 trillion in assets. This movement, unique because it was begun by investors, not Wall Street, is born from innovators, enthusiastic about the ability to create positive change and unwilling to wait for government officials or corporate leaders to set the pace.
The future of the movement will be guided by all of us who want a healthy environment, a just and inclusive society, and hundreds of other common-sense improvements to make the world a better place while producing competitive investment results. It is a privilege for me as CEO of Calvert Research and Management to write about the future of a movement that rightly belongs to you, the people.
Read more at GreenMoney Journal
Image: John Streur (Credit: GreenMoney Journal)