How Air Pollution Clouds Mental Health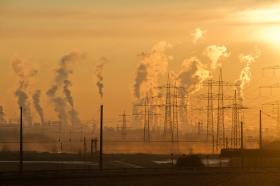 The study, published in the November issue of Health & Place, is believed to be the first to use a nationally representative survey pool, cross-referenced with pollution data at the census block level, to evaluate the connection between toxic air and mental health.
"This is really setting out a new trajectory around the health effects of air pollution," said Anjum Hajat, an assistant professor of epidemiology in the UW School of Public Health. "The effects of air pollution on cardiovascular health and lung diseases like asthma are well established, but this area of brain health is a newer area of research."
Where a person lives can make a big difference to health and quality of life. Scientists have identified "social determinants" of physical and mental well-being, such as availability of healthy foods at local grocers, access to nature or neighborhood safety.
Continue reading at the University of Washington.