When Vegetables Are Closer in Price to Chips, People Eat Healthier, Drexel Study Finds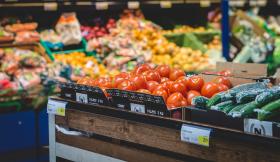 When healthier food, like vegetables and dairy products, is pricier compared to unhealthy items, like salty snacks and sugary sweets, Americans are significantly less likely to have a high-quality diet, a new Drexel University study found.
The research, led by David Kern, PhD, an adjunct faculty member at Drexel's Dornsife School of Public Health, and Amy Auchincloss, PhD, an associate professor in the school, sought to find out the real effect that price difference has on the quality of diets in the United States.
"We found that, on average, healthier perishable foods were nearly twice as expensive as unhealthy packaged foods: 60 cents vs. 31 cents per serving, respectively," said Kern, lead author of the study in the International Journal of Environmental Research and Public Health. "As the gap between neighborhood prices of healthier and unhealthier foods got wider, study participants had lower odds of having a healthier diet."
For example, the study found that for every 14 percent increase in the healthy-to-unhealthy price ratio (the standard deviation in this study), the odds of having a healthy diet dropped by 24 percent. This was even after controlling for personal characteristics, like age, sex, income, education and other factors.
Read more at Drexel University
Photo credit: TeroVesalainen via Pixabay