Stopping the next wave of invasive species in Saskatchewan lakes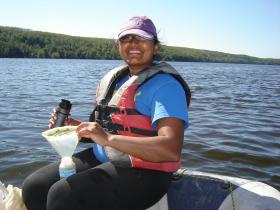 Invasive species continue to be a critical threat to freshwater ecosystems in Saskatchewan and across North America.
But the species that have yet to enter Saskatchewan waters might be of greatest concern.
Zebra and Quagga mussels are invasive species from Eurasia that have severely altered the ecosystems of the Great Lakes and many other water bodies in North America.
Now, these mussels are making their way toward Saskatchewan. The good news? They're not here yet.
Continue reading at University of Regina.
Image via University of Regina.