What's the World's Cutest Animal?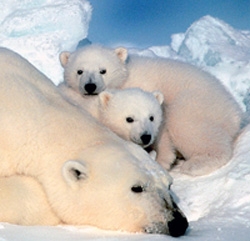 WASHINGTON - The most adorable standoff in history has begun. World Wildlife Fund today announced a contest to find the World's Cutest Animal and is asking people worldwide to pick their choice.
From tigers to polar bears to blue-footed boobies, there are 40 different animals to choose from on the contest website. The site also provides links to fun facts about the animals and exclusive photos of them in the wild.
People have two chances to vote -- once between August 17-31 to select the five semi-finalists and once again from September 1-20 to choose the winner. The critter who has won the title of the World's Cutest Animal will be announced on September 21.
The 40 animals selected were chosen by World Wildlife Fund staff from among the many species WWF is working to protect in the wild in addition to popular animals the public would recognize.
To vote for your favorite animal visit WWF's World's Cutest Animal contest website at http://worldwildlife.org/cutest.
For more than 45 years, WWF has been protecting the future of nature. The largest multinational conservation organization in the world, WWF works in 100 countries and is supported by 1.2 million members in the United States and close to 5 million globally. WWF's unique way of working combines global reach with a foundation in science, involves action at every level, from local to global, and ensures the delivery of innovative solutions that meet the needs of both people and nature. Go to worldwildlife.org to learn more.
Source: World Wildlife Fund
CONTACT: Erika Viltz of the World Wildlife Fund, +1-202-778-9542,
erika.viltz@wwfus.org
Web Site: http://www.worldwildlife.org/