Rabbits named Britain's most costly invasive species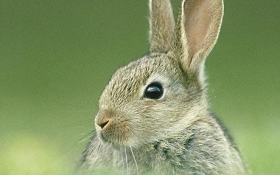 They were introduced to Britain by the Romans, are hated as pests and celebrated in children's books. Britain's estimated 40 million rabbits cost the economy more than £260m a year including damage to crops, businesses and infrastructure, a report says today.
Their near 1,000-year survival as a non-native species makes them the costliest natural invader, according to research for the English, Scottish and Welsh governments by CABI, the international agriculture and environment organisation.
Japanese knotweed, introduced in the mid-19th century as an ornamental garden plant, has had far less time to rack up its own costly threats to the economy as it colonises roadsides, riverbanks and derelict land.
The total cost of such invasive species now reaches £1.7bn a year, mostly to the English economy, more than £250m in Scotland and £133m in Wales.
But the report also provides justification for the high costs of controlling non-natives. It is estimated that the current eradication programme for water primrose, a group of South American aquatic weeds which grow rapidly and can block waterways, will cost £73,000 – significantly less than the estimated £242m it would cost if the weeds were to become widely established as they have in in countries including France and Belgium.
Article continues: http://www.theecologist.org/News/news_round_up/694570/rabbits_named_britains_most_costly_invasive_species.html