Time to eat the ugly ones...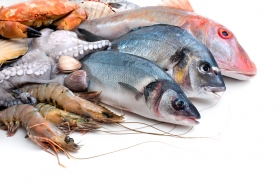 Last week, MEPs (members of the European Parliament) voted overwhelmingly to end the wasteful practice of fish "discards". While a victory for those concerned about the future of our fisheries, what to do with the fish currently thrown overboard remains unknown.
But a food distribution system taking North America by storm, championing collaborative communities and sustainable fresh food, may be part of the answer – Community Supported Fisheries. 
The practice of discarding has witnessed fishermen throwing between a quarter and a third of all catches back into the sea, usually dead; in some cases this figure may have risen to 90% according to the Fish Fight campaign.
Happily, last Wednesday, 502 MEPs voted to ban discards, representing a major step in ending this wasteful practice. But while the vote has been welcomed by many, "the real issue concerns the practical issues of applying such a policy at the level of each individual fishery", as highlighted by Barrie Deas, Chief Executive of the National Federation of Fishermen's Organisations (NFFO).
Government can help, as shown by the diversity of policy solutions proposed by NGOs alone. But we, as consumers, citizens and members of a community, play a much bigger role.
Simply put - we need to eat different fish. Over 80% of what we eat comprises the 'big five': cod, haddock, tuna, salmon, and prawns. We now need to diversify, to eat those "ugly fish", which although previously discarded, are of good quality but just don't feature on UK dinner tables. Such fish (including cuttlefish, mullet and herring) represent about 17% of the total English catch, but are an untapped source of fresh, local fish, often caught by small-scale fishermen using responsible methods.
But, with consumer choice limited by what's on supermarket shelves, how can we change our shopping habits to include these under-utilised gems?
Community Supported Fisheries (CSFs) may be part of the answer. Similar to the Community Supported Agriculture schemes that are increasingly popular across the UK, CSFs join fishermen and consumers together within cooperatives, wherein fishermen can supply their fish directly to local residents.
While each CSF is slightly different, they essentially work like this: members pay in advance for a share of a fisherman's catch and each week they receive a set weight of fish which they collect or have delivered to their door. Because members are buying a direct share of the entire season's catch, they're buying both mainstream fish, as well as those less fashionable species.
Continue reading at The Ecologist.
Fish image via Shutterstock.