Study defines thunderstorm asthma epidemic conditions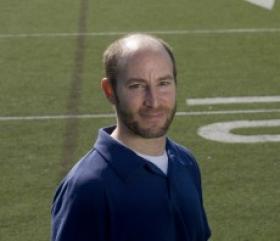 As allergy sufferers can attest, thunderstorm activity can exacerbate asthma and respiratory ailments.
In fall 2016, when strong storms moved across southeastern Australia, a major thunderstorm asthma epidemic struck Melbourne and the surrounding area. High grass pollen concentrations dispersed by strong, gusty winds led to multiple deaths and a flood of residents seeking medical attention for respiratory problems.
Now, University of Georgia researchers are exploring new ways of predicting thunderstorm asthma outbreaks that may one day provide early warnings for health professionals, emergency management officials and residents in affected areas.
The study, published by researchers from UGA and Emory University in the Journal of Applied Meteorology and Climatology, is one of the first to specifically include well-known aspects of thunderstorm diagnostics often used by meteorologists to assess storm severity.
Read more at University of Georgia
Image: Andrew J. Grundstein is a professor of geography in UGA's Franklin College of Arts and Sciences. (Credit: University of Georgia)